Welcome to FindLaw's Cases & Codes, a free source of state and federal court opinions, state laws, and the United States Code. For more information about the legal concepts addressed by these cases and statutes, visit FindLaw's Learn About the Law.
The register of deeds shall keep a numerical index. If the book form of recording is used, such index shall be as nearly as practicable in the following form: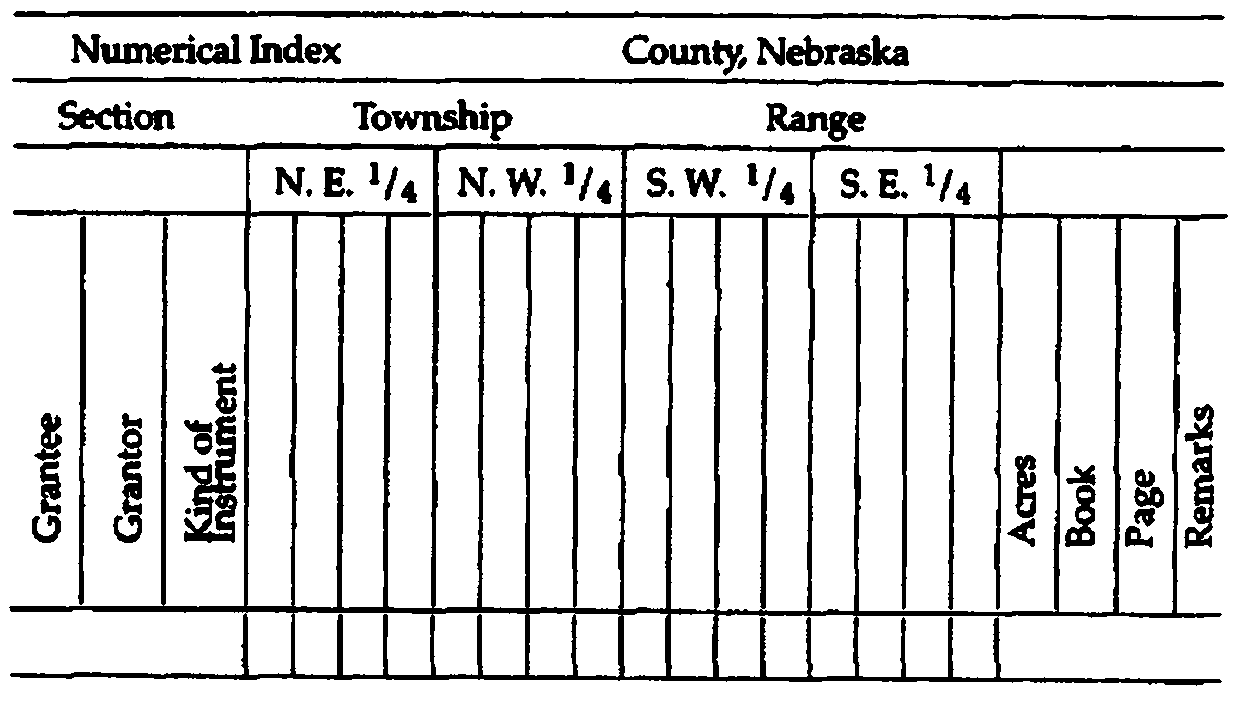 Cite this article: FindLaw.com - Nebraska Revised Statutes Chapter 23. County Government and Officers § 23-1513. Numerical index - last updated January 01, 2019 | https://codes.findlaw.com/ne/chapter-23-county-government-and-officers/ne-rev-st-sect-23-1513/
FindLaw Codes may not reflect the most recent version of the law in your jurisdiction. Please verify the status of the code you are researching with the state legislature or via Westlaw before relying on it for your legal needs.