Welcome to FindLaw's Cases & Codes, a free source of state and federal court opinions, state laws, and the United States Code. For more information about the legal concepts addressed by these cases and statutes, visit FindLaw's Learn About the Law.
(a) General.
(1) "Average count" for canned whole ripe olives is determined from all containers in the sample and is calculated on the basis of the drained weight of the olives.
(2) Diameters of canned whole and pitted ripe olives are determined by measuring the smallest diameters at the largest circumferences at right angles to the longitudinal axes of the olives. The longitudinal axis is a line running from the stem to the apex of the olive.
(b) Size determination. Size of canned whole or pitted olives shall conform to the applicable count per pound range indicated in Table I in the case of whole olives, or conform closely to the applicable illustration in Table I in the case of pitted olives. When the count per pound of whole olives falls between two count ranges, the size designation shall be the next smaller size.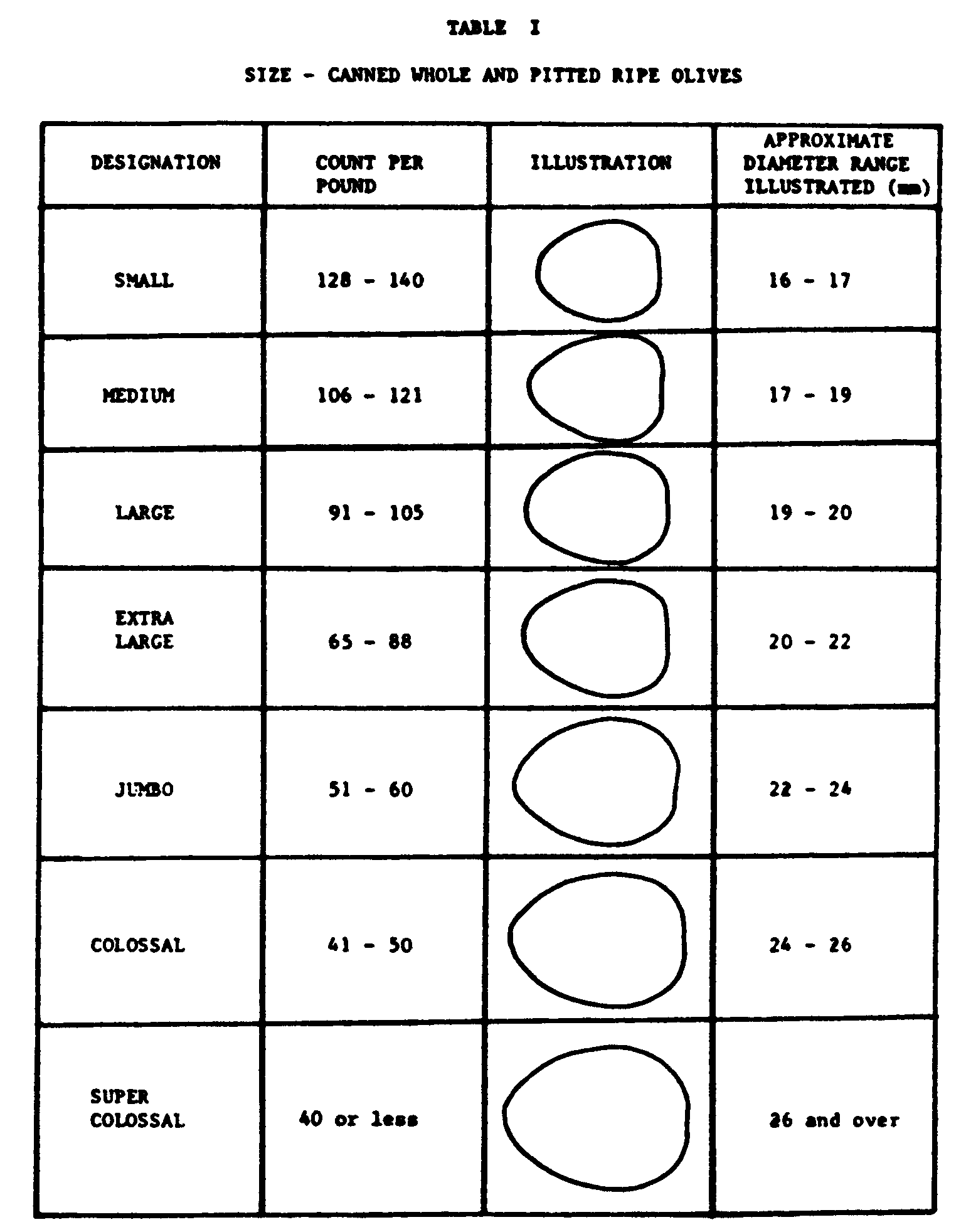 Cite this article: FindLaw.com - Code of Federal Regulations Title 7. Agriculture § 7.52.3754 Size designations for whole and pitted styles - last updated October 03, 2022 | https://codes.findlaw.com/cfr/title-7-agriculture/cfr-sect-7-52-3754/
FindLaw Codes may not reflect the most recent version of the law in your jurisdiction. Please verify the status of the code you are researching with the state legislature or via Westlaw before relying on it for your legal needs.